Nicole Black makes the journey of interior design easy for her clients. She brings years of product knowledge and experience to help curate the best pieces to suit your home. The process of hiring a designer doesn't have to be scary or intimidating. Nicole makes this process approachable and easy with the added bonus of having fun.
​She will help coordinate everything – from measuring, product ordering to installation when a new space or home is revealed! Whether you want to decorate one room or a whole house, she can help you create something that is beautiful, functional and totally you.
$150 per hour | 20 hour minimum per project stage
Have you ever felt like your home didn't quite feel 'finished'? Did you purchase furnishings in the past without looking at the full picture, only to realize later that you've wasted money on items that don't work together because of their scale, color and style?
You are not alone! Your home is likely your biggest investment, so why take risks, waste time and spend more money than you need to? Let us help you make sure you do it right the first time.
Full Design is Nicole's most popular service. This is perfect for you if getting professional advice, saving time and money, as well as feeling confident with a well thought out plan is important to you. Nicole takes care of everything for you when curating a custom design for your home. From room layouts and selecting the best pieces for your lifestyle to procurement and the exciting, big reveal day, she oversees and manages your project from start to finish, so you don't have to worry about a thing.
You will feel confident knowing you will get the look you desire and that every little detail is taken care of for you.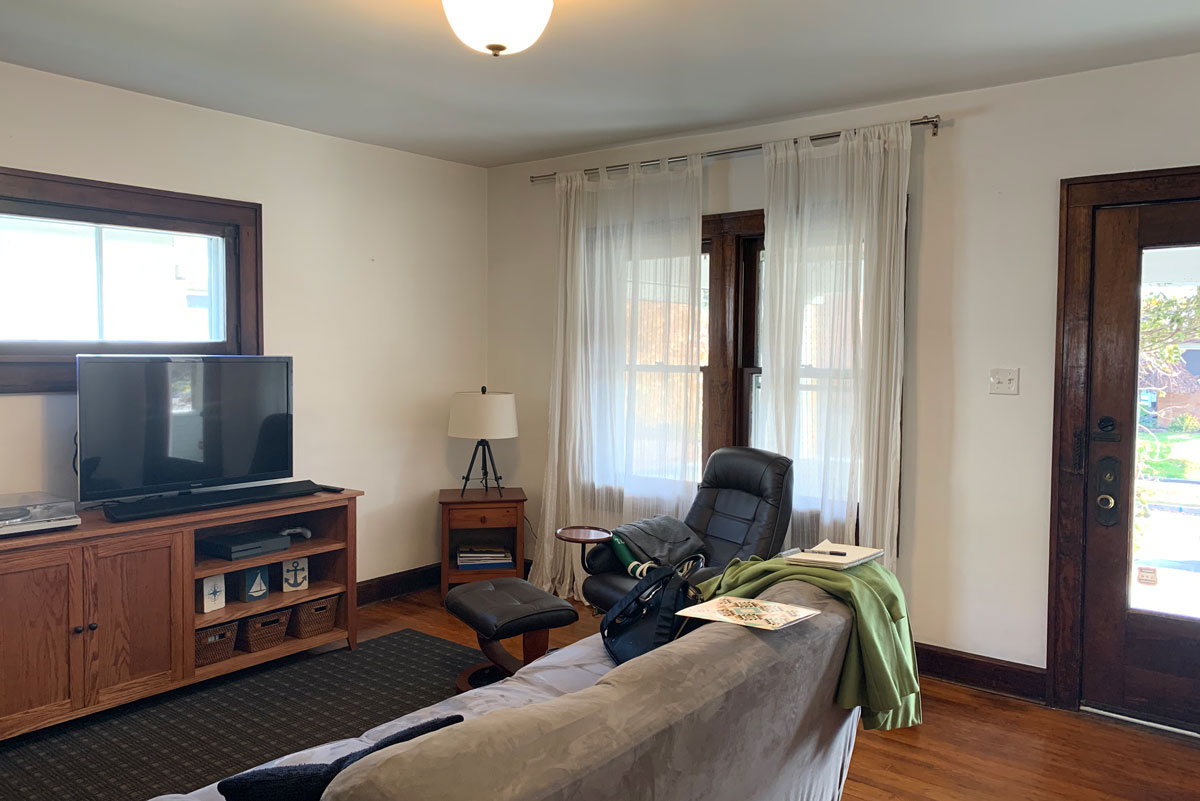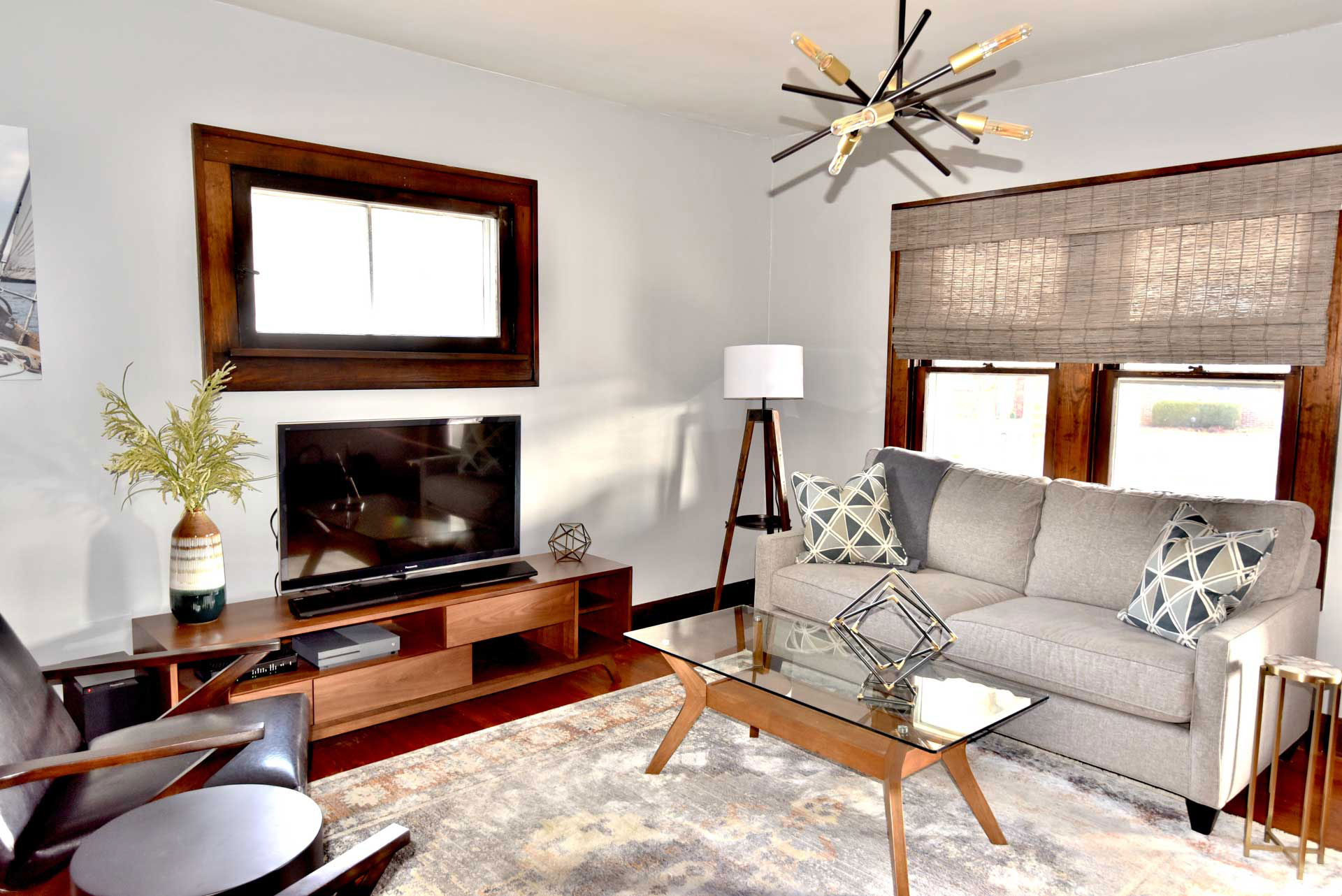 Slide to see the transformation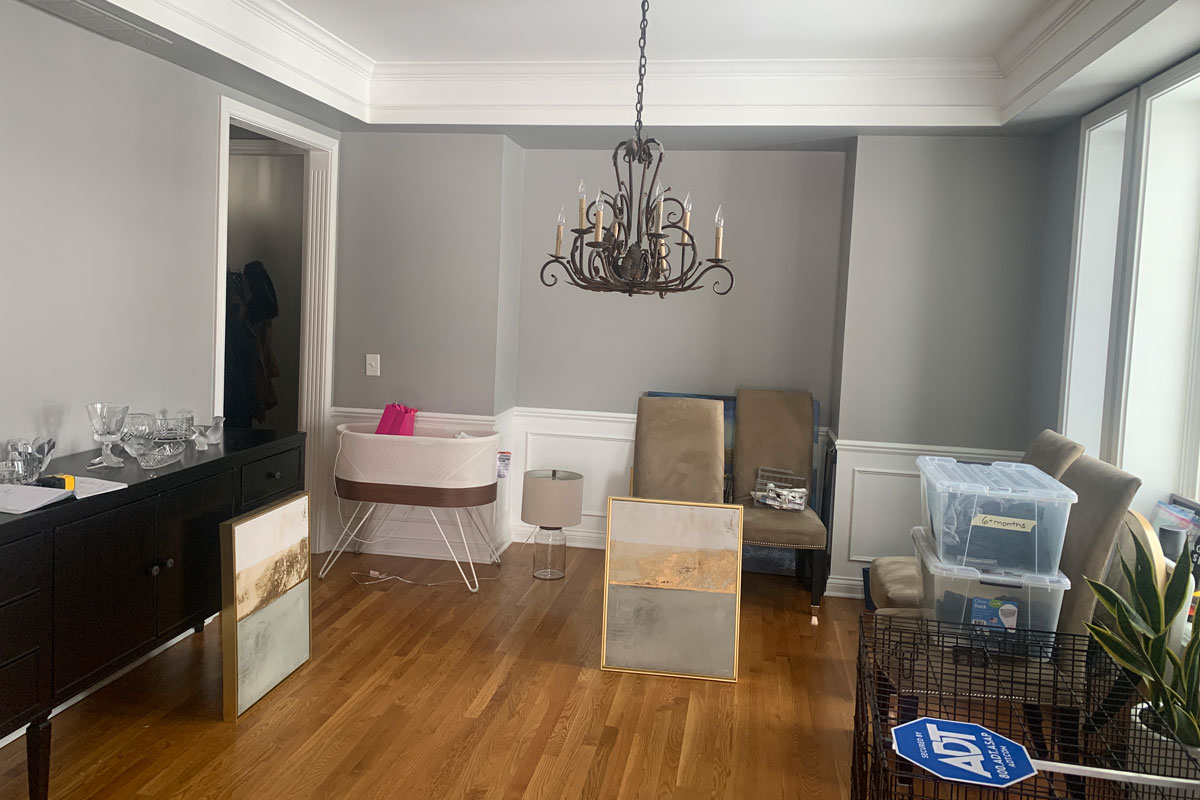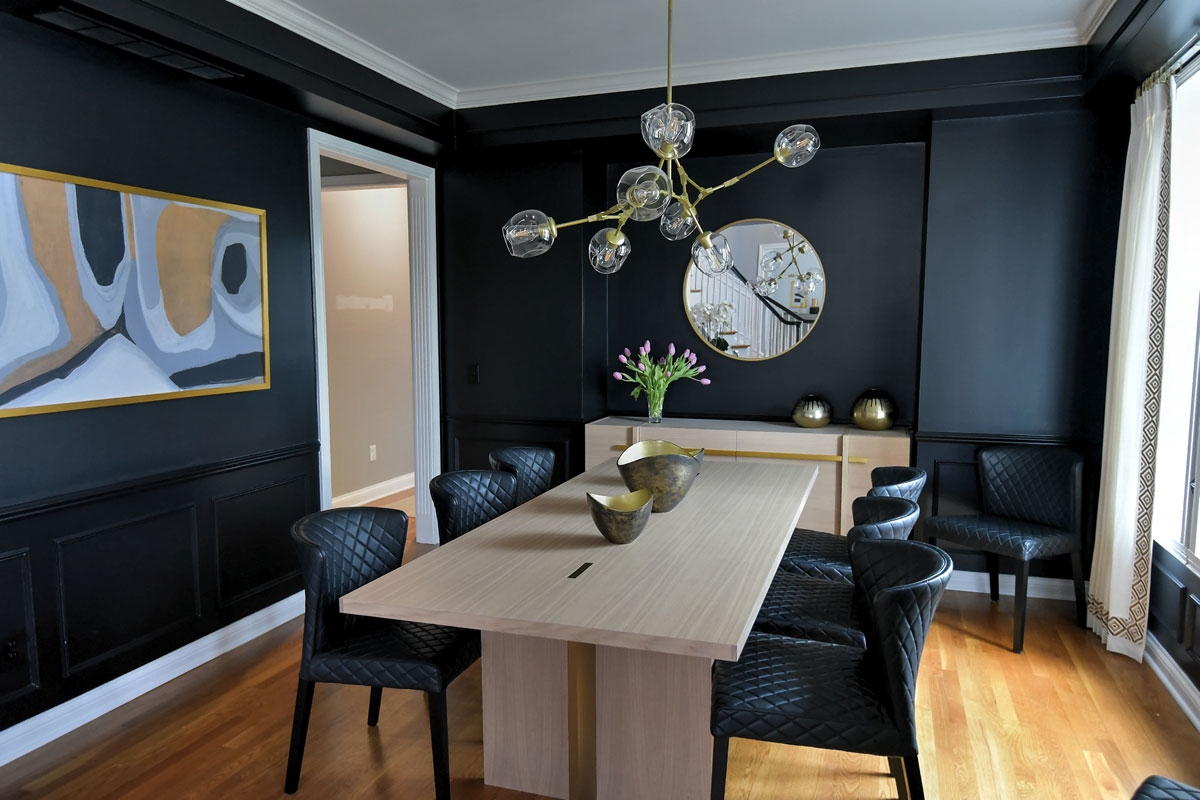 Slide to see the transformation
Custom Design Services may include, but are not limited to:
Floor plans and furniture layout ideas

Sourcing and selection of all finishes and furnishings

Placing orders, arranging delivery and being present on installation days

Specifying paint and trim colors

In person / phone conversations and emails

Liaising and meetings with trades and vendors

Obtaining and reviewing estimates

On site appointments and walk-throughs

Managing custom window treatments and upholstery orders

Overseeing the hanging or wallpaper and / or wall art
Design projects are very much a collaborative process. The 'getting to know you' phase at the start of the project allows us to understand your needs, your lifestyle & your investment amount. We ask a lot of questions and discuss in depth your requirements for each space. While working together, we want to build a partnership with you & establish trust. Our working relationship with you is extremely important to us.
We ask that you kindly allow us to do what we do best and let us curate an entire custom design based on our detailed assessment in the early stages of our process. At the end of Phase 1, after our presentation meeting, you will have the final say on all decisions before any orders are placed or any trades work gets underway. It is in Phase 2, the implementation part of the process, that we initiate the design plans after getting approval from you, receiving payment for items and further design services to see your project through to the big reveal day!
The size of your project and the scope of work will be key factors in determining the investment amount needed. Our Custom Design services start from $3000 per room for Phase 1.
On average, you can expect to invest 20% – 25% of the overall cost of the project for our services. For example, if the cost to furnish a living room is estimated at $25,000, the total fee for design services is projected to be around $5000 – $6250.
Please note that this is an estimation and various factors will depend on final scope and how swift you are at making decisions.
It is imperative to note that we average minimal revisions, because of our extensive front end process. We ask that you understand that each change or alteration may affect other aspects of the design, which in turn could increase the time needed to ensure the overall plans are not compromised. Clients who put their trust in us receive the best results at the most cost-effective price point.
It's important to us that you understand the value in hiring us for this elite service is that we will take care of every single detail from start to finish. Life is busy. Redesigning a home can cause anxiety and be very time consuming for those unfamiliar with all that is involved.
We confidently stand by our reputation, providing outstanding service that minimizes the overwhelming and stressful feelings that often arise for homeowners who undertake an interior design project on their own.
We prevent you from making costly mistakes. We take care of all the procurement, purchasing and installation, working closely with our trusted suppliers and reputable trades.
While we regularly compare the pricing of various suppliers, we cannot always guarantee the lowest price. Our prices are competitive without compromising quality & clients hire us for peace of mind and to let us do what we do best because we do this every day.
To the Trade gives designers access to furniture, fabrics, accessories and more that the general public does not have access to. We go to the Furniture Designers Market regularly to see the latest trends and designs so you have a style advantage. We have access to pieces that you wouldn't find in a big furniture store. We're also able to offer discounted pricing on some items that you would normally would have to pay full price for.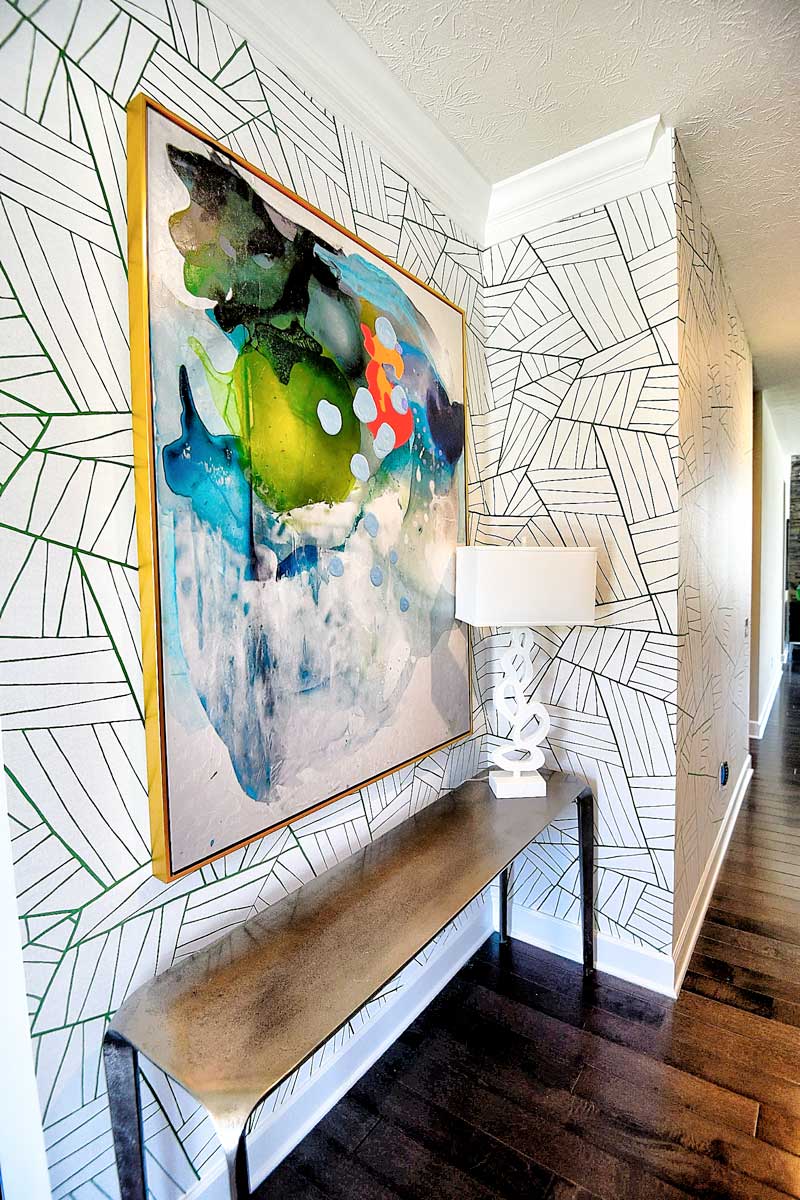 2 hours | $400 | Additional hours $200
This 2 hour home call is the opportunity to ask Nicole any design questions to help you DIY this design project. Need just a little hand holding and direction? She can help with paint selections, floor plan ideas, a general new vision for your space, or just answering any and all questions you have on what to do with your space. Let her know if you would like her to bring fabric sample books, blind books or anything else. It is whatever you need it to be. This appointment may be used at a client's home or at a retail location. Please note: any unused time is not refunded.
Pick My Brain services provides you with expert guidance from Nicole, your Interior Design Partner. Allow her to assist you with parts of the project that you may find especially overwhelming and to help you avoid making costly mistakes.
With Nicole's expertise and knowledge, you can feel confident knowing that you have her by your side to assist you in choosing some of the most important key elements for your design project.
Services may include, but are not limited to:
In person meetings & communicating with clients or trades

Floor plans and layout ideas

Guidance for kitchen, bath, laundry room or mudroom designs

Sourcing of items and selection of finishes & furnishings

Selecting paint colours
We can assist you in choosing finishes for all areas of your homes' interior such as your kitchen, bathrooms, main living spaces, bedrooms, front foyer, mudroom, laundry room and basement.
Here is a list with more specific details:
Flooring options such as hardwood, tile and carpeting

Wall Tiles and stone for fireplaces or feature walls

Backsplash & grout recommendations

Countertops & profile selections

Cabinetry finish/colour/style/and hardware

Lighting such as pendants, sconces, chandeliers and lamps

Paint colours for walls, ceiling & trim

Plumbing fixtures such as faucets, sinks, toilets, tubs

Walk through of ideas and all questions answered

All decorative elements and furniture such as case goods, sofas, chairs, ottomans, dining room sets, items for your office, window treatments, upholstery, area rugs, accessories, etc.
We require 50% payment up front to confirm your booking in our schedule.
While we always strive to be the most efficient with our time, depending on the size of your project; your specific needs; and how swift you are at making decisions, you may wish to hire our services for another day. That is no problem!
We can definitely book and plan the agenda for an additional hour or another consultation meeting to ensure you feel confident in all the decisions you need to make in the renovating or decorating process.
Kitchen and Bathroom Design
Kitchen Design: starting at $8000
Kitchen Design with Project Management: starting at $12,000
Bathroom Design: starting at $5000
Bathroom Design with Project Management: starting at $7500
If requested, Nicole can offer a one-hour consult before contract and scheduling for $150.
Work with Nicole to confidently transform your kitchen or bathroom into the space you've always dreamed of. You can rest easy knowing you have Nicole's eye for design and years of experience working to create the ideal plan for your space and your lifestyle. You'll receive one-on-one time with Nicole and a complete design plan including 3D CAD drawings. Before you know it, your dream kitchen or bathroom will become a reality.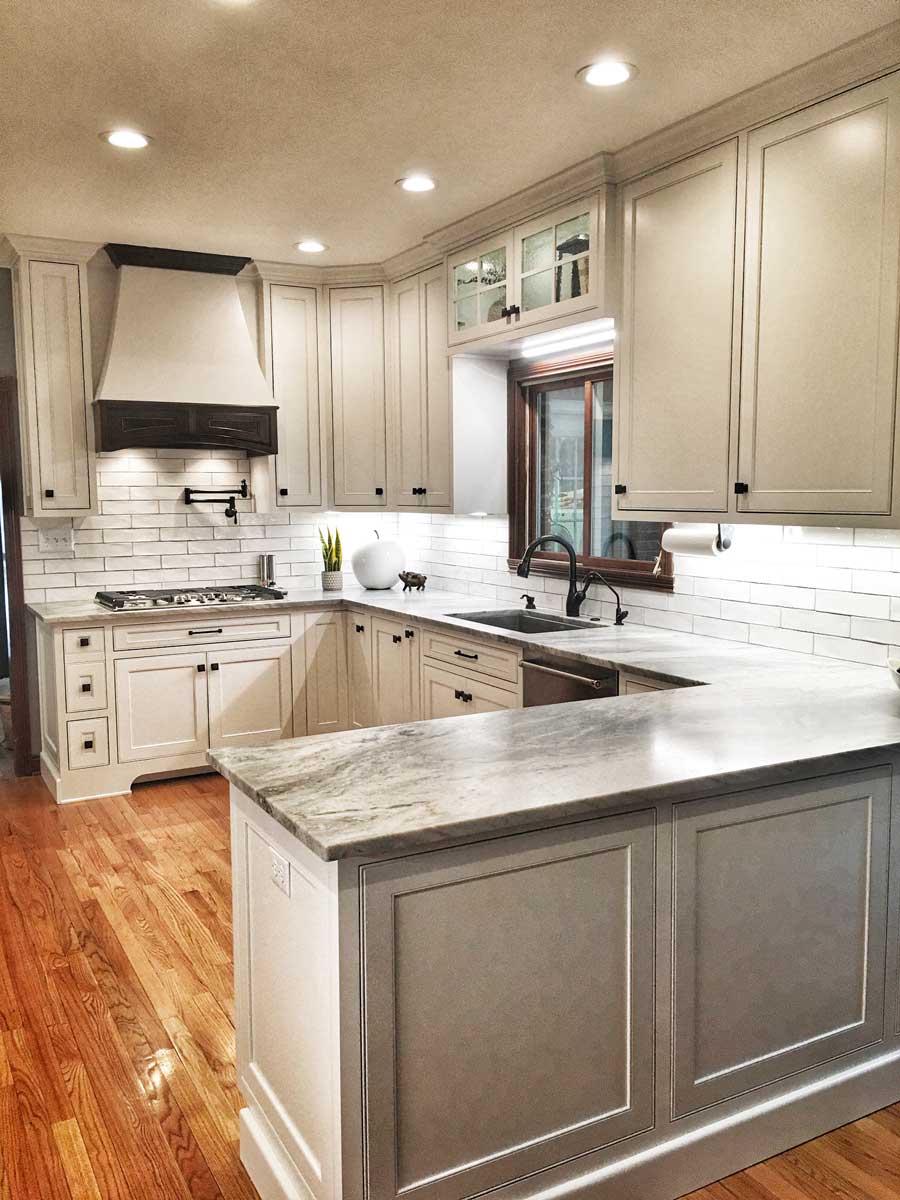 Questionnaire
Nicole will send you a detailed questionnaire to be filled out prior to your initial appointment.
Initial Appointment
You and Nicole will meet at your home for an initial 1-2 hour appointment where you'll review your inspiration photos. Nicole will also carefully go over how your space will function and take note of your special requests and desires. In addition, she will take measurements and photographs during this time.
3D CAD Drawings
Within 1-2 weeks, you will meet with Nicole to go over the 3D CAD drawings of your new space. You will be responsible for choosing appliances and providing Nicole with the model numbers. Changes cannot be made after CAD drawings.
Countertop Selection
Next, it's time to choose your countertop. You and Nicole will schedule a time to meet at a quartz/granite showroom to pick your countertop together.
Design and Presentation
At this point, Nicole will design a complete plan with necessary flooring, faucets and fixtures, lighting, sinks, backsplash, cabinet samples and all other details. You will then meet for a 1-2 hour presentation to finalize all design decisions.
Ordering
Once decisions have been made, Nicole will provide you with quotes which you will be responsible for ordering.
Project Management
See the next FAQ for details.
Final Touches
Once construction is complete, final designer touches may be added to finish the space.
Project Management is an optional service that includes 1-3 visits per week to your worksite plus daily communication with your contractor. Nicole can suggest contractors from her years of experience or work with the contractor of your choice.
The biggest advantage of working with an Interior Designer instead of a renovation center is cohesive planning. When you work with Nicole, she creates a plan that takes into account all aspects of your design. This includes but is not limited to the paint selection, carpeting, and any furniture that is visible from the rooms.
Nicole also has extensive knowledge and experience to help you select your tile and flooring, whereas a renovation center will sometimes send you out to source items yourself.
Rather than piecemealing a design, which commonly occurs through a renovation center, Nicole creates a thoughtful, harmonious design which you can finalize at the presentation stage.
25% upon scheduling appointment
25% at initial house call
50% at presentation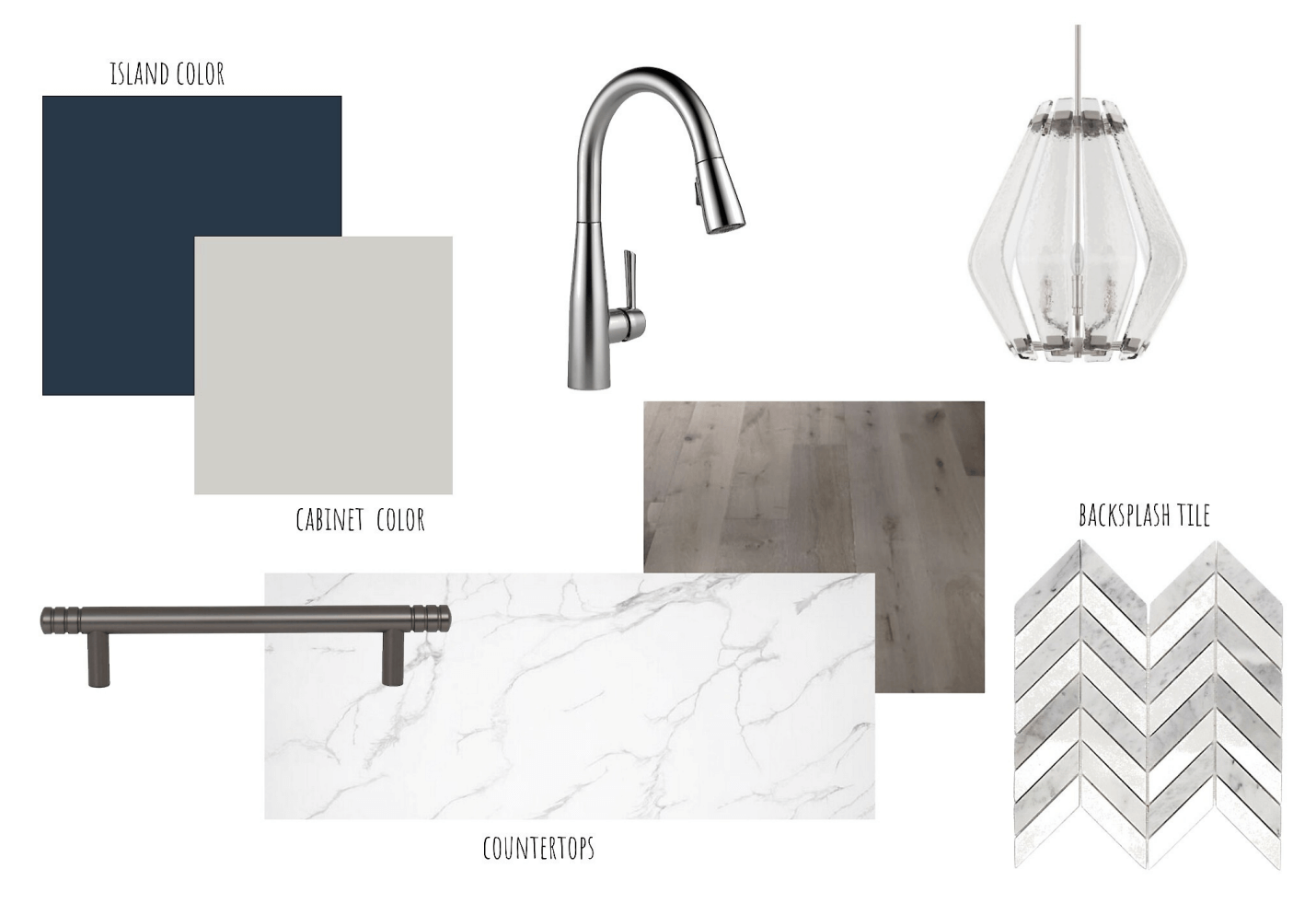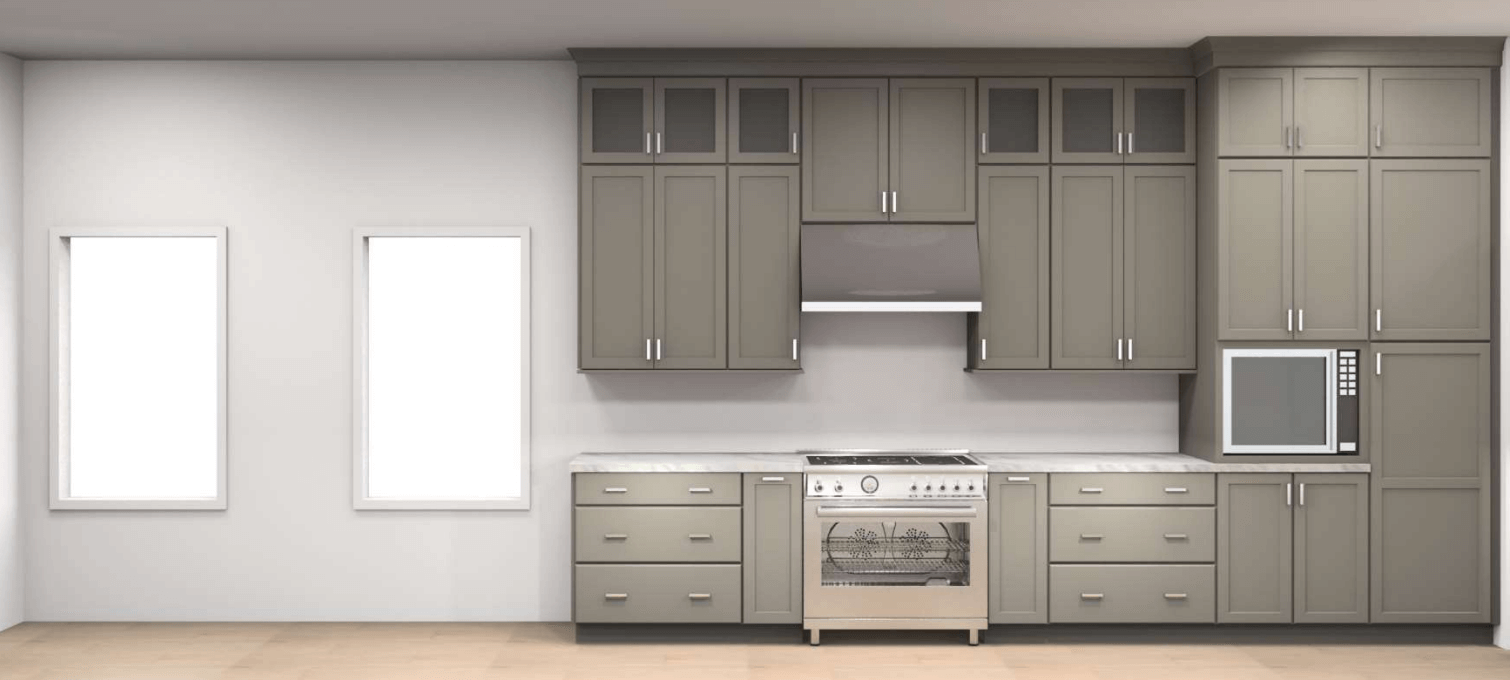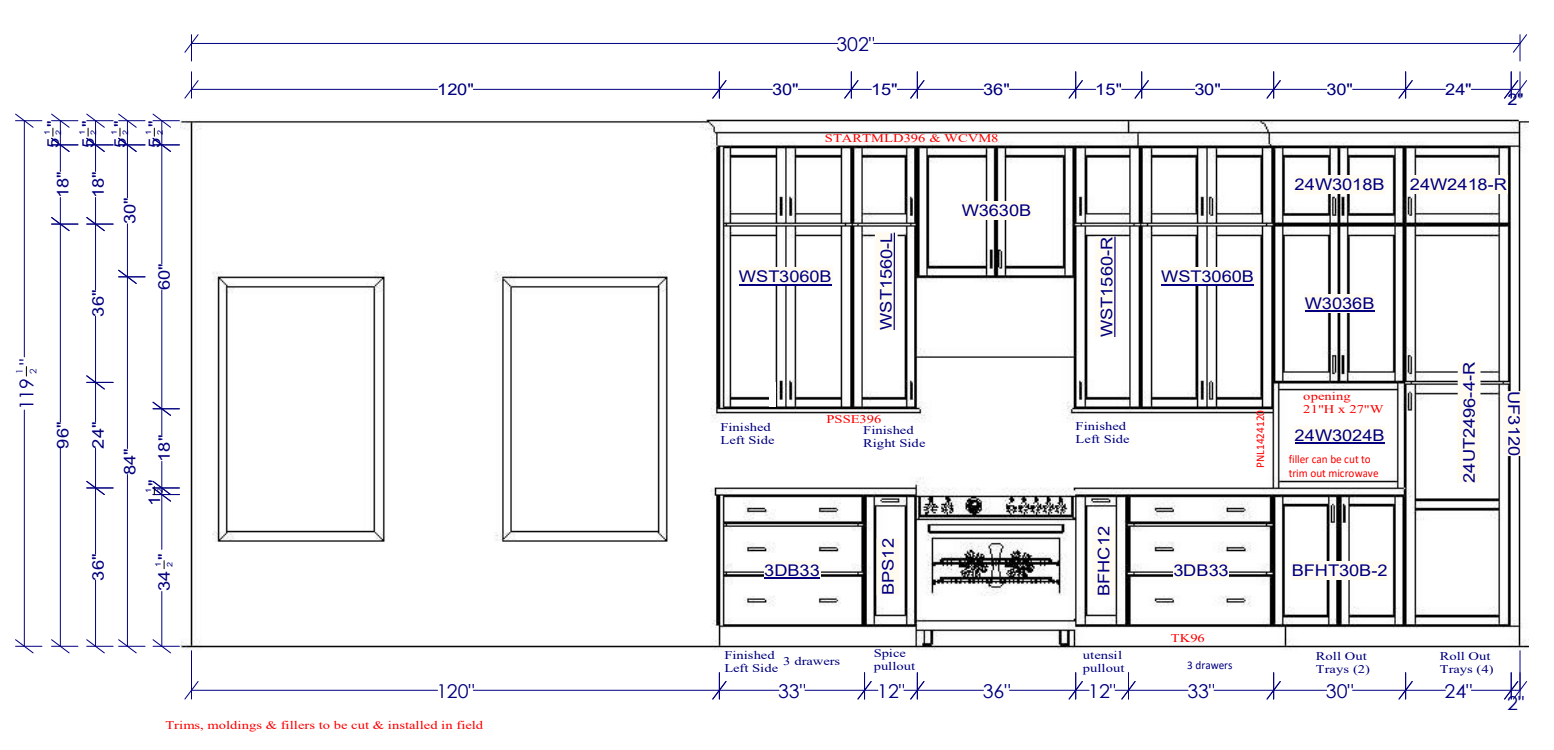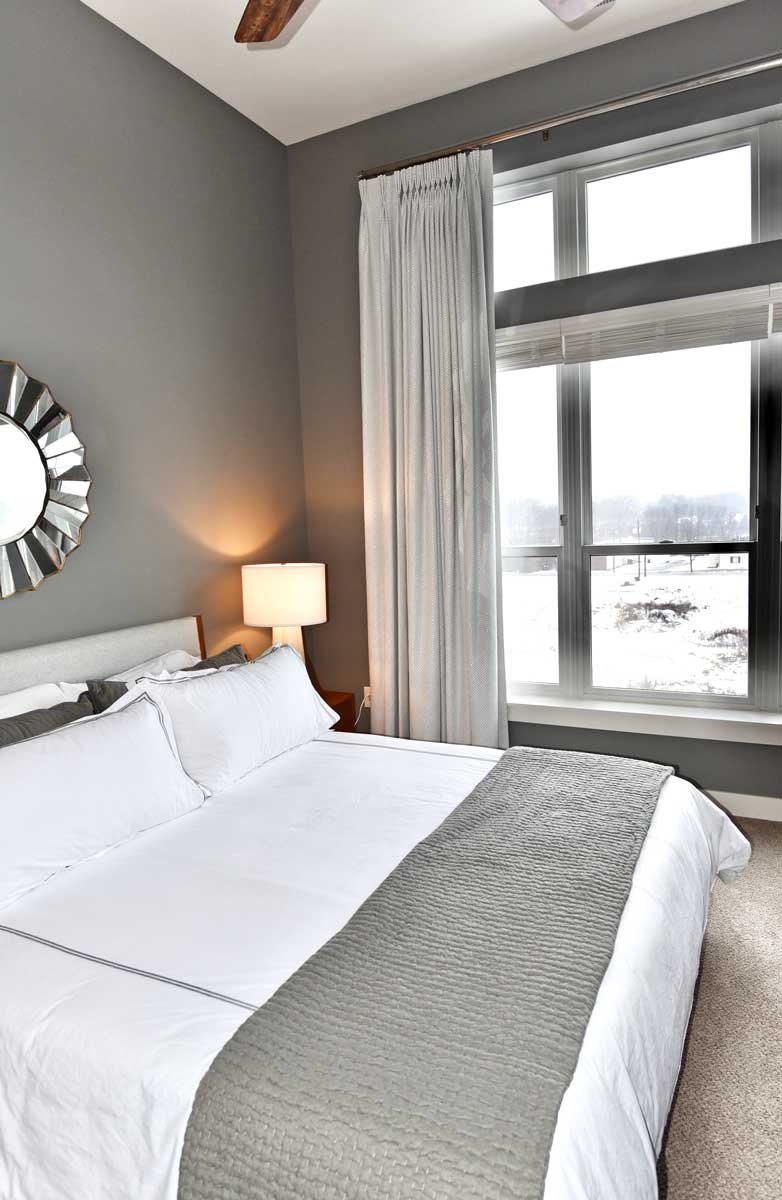 Window treatment options include draperies, shades, shutters, blinds, motorization, and custom hardware. Nicole provides window treatments that are both stylish and functional. She can also help you avoid expensive mistakes by taking the time to identify the best treatment styles for your home — keeping light, privacy, and design of each room in mind.
Nicole's professional installers ensure each and every treatment fits precisely and operates smoothly. She guides them through the process to ensure that every window treatment has the best results.
Nicole is a Lafayette Interior Fashions dealer and can also provide To The Trade access for fabric and trim selections.
This service can be part of a full design or hired separately as an independent project.
Learn more about the process for Nicole's full design service.

Nicole starts with a questionnaire to help get a better sense of your likes and dislikes, how you live, how your household functions, what you enjoy about your space, and more. She believes that each project should be an individual reflection of every client and strives to get to know you. During this stage Nicole will ask you to find images of rooms that you're attracted to. You will also receive a welcome pack PDF as well as a contract and retainer invoice.

Your first appointment with Nicole will last for 1-2 hours. There will be a brief tour of your home followed by a conversation about the questionnaire and some additional questions. You and Nicole will then go through the images you chose and discuss those fully. Nicole will also take pictures and measure the spaces you'd like her help with.

Step Three: Behind the Scenes
This step is where the magic happens. Based on your questionnaire responses and what you discussed in the home meeting, Nicole will put together a design plan that fits your style and the way you live. Nicole expertly crafts every plan with thoughtfulness, creativity, and attention to detail.
After 3-4 weeks, you and Nicole will meet for a presentation. The presentation covers floor plans, exact pieces of furniture, fabrics, designs and any and all selections. Nicole typically offers 2-3 choices per item, creating a unique collaboration between designer and client. Presentations usually take 2-3 hours and may be broken up into several meetings depending on the size and scope of the project.

Step Five: Implementation
After the presentation, Nicole will compile estimates and quotes for your review. Next, she'll order all products and provide a monthly update, with the expectation of timing being established in advance. At the time of delivery or install, Nicole will be present to help place items, accessorize, and figure out the necessary finishing touches.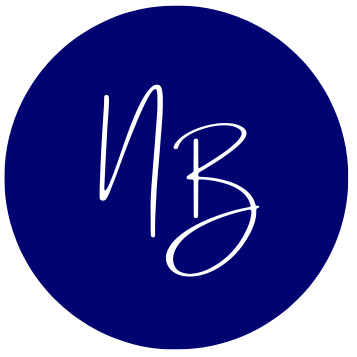 Take the first step by completing a short design questionnaire so Nicole can learn more about you and your project.